Seven DC Councilmembers Block Banneker Move to Shaw
Seven is a magic number on the Council, as there are 13 members and a majority is needed to move legislation.
There are a lot of parallels between the campaign to keep Shaw and the campaign to keep Old Hardy public. At the core of both is the failure of DCPS and the Mayor to make defensible facilities decisions.
The signatories are:

Today seven DC councilmembers sent a letter to Mayor Bowser opposing her plan to move Banneker High School to the site of Shaw Middle School, and calling on her to reopen Shaw as a neighborhood school.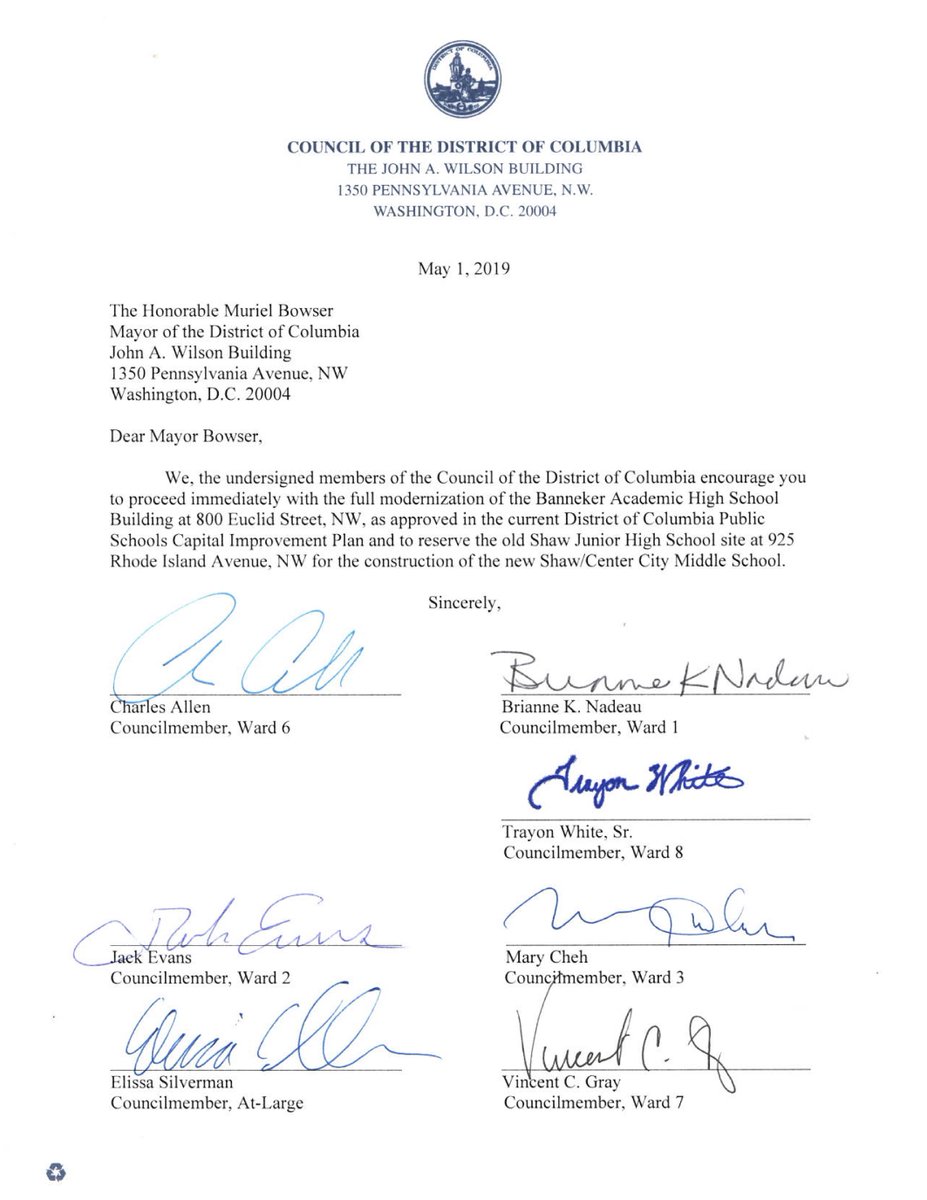 Signatories are Charles Allen, Jack Evans, Elissa Silverman, Brianne Nadeau, Trayon White, Mary Cheh and Vincent Gray.
Several of them have already committed to keeping Old Hardy public. Anyone who signed this letter should be considered a potential supporter of our campaign.